Twin shaft Continuous Mixer
Features
QUALITY SYSTEM
The Manufacturing Procedures used for all SICOMA Mixers have been compliant with the Quality Requirements of ISO 9001 since 1995 and have been updated and approved by CERMET since 2009 as compliant to ISO 9001:2008.
---
EXTRA-RIGID TANK
The stiffened frame of the tank eliminates the risk of deformation during the full load operation and guarantees the correct planarity of the shafts' seals.
---
SHAFT SUPPORTS AND SEALS
The modular support patented by SICOMA is made with two separate housings. The bearing is lubricated in long lasting oil bath. The seal, realised with the exclusive system of the counter-rotating disks, is lubricated with liquid grease using an automatic pump.
---
MIXING PADDLES
They are in anti-wear steel 20mm thick and are bolted to the shafts.
Dimensions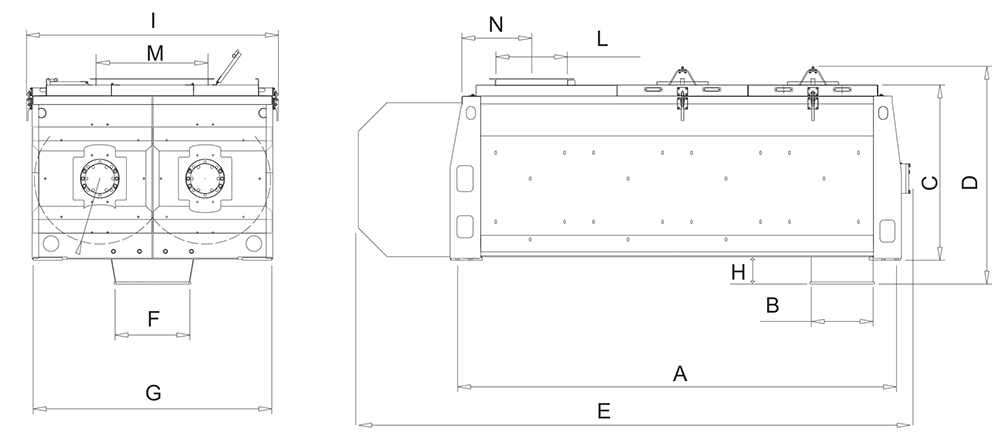 Technical Characteristics

All the dimensions are subject to variations without notice from manufacturer due to continuous technical improvement.
All technical data are subject to change without notice due to technical improvement.
Values indicated are not applicable in all applications and conditions and are subject to variations depending on the use and quantity of the product.